With race 2 canceled due to rain, it is possible to go for race 3 right at the end of the day, taking advantage of the interruption of the rain and before dark. With the second and third place already defined behind the champion Mině, mathematically conquered by Francesco Pizzi and Dino Beganovic, the race makes history by itself.

The start is launched with Bortoleto, Barnard, Bearman, Edgar and Mině in the lead. Bortoleto passes first and Bearman passes Barnard, while Mině tries to overtake Ugran with success.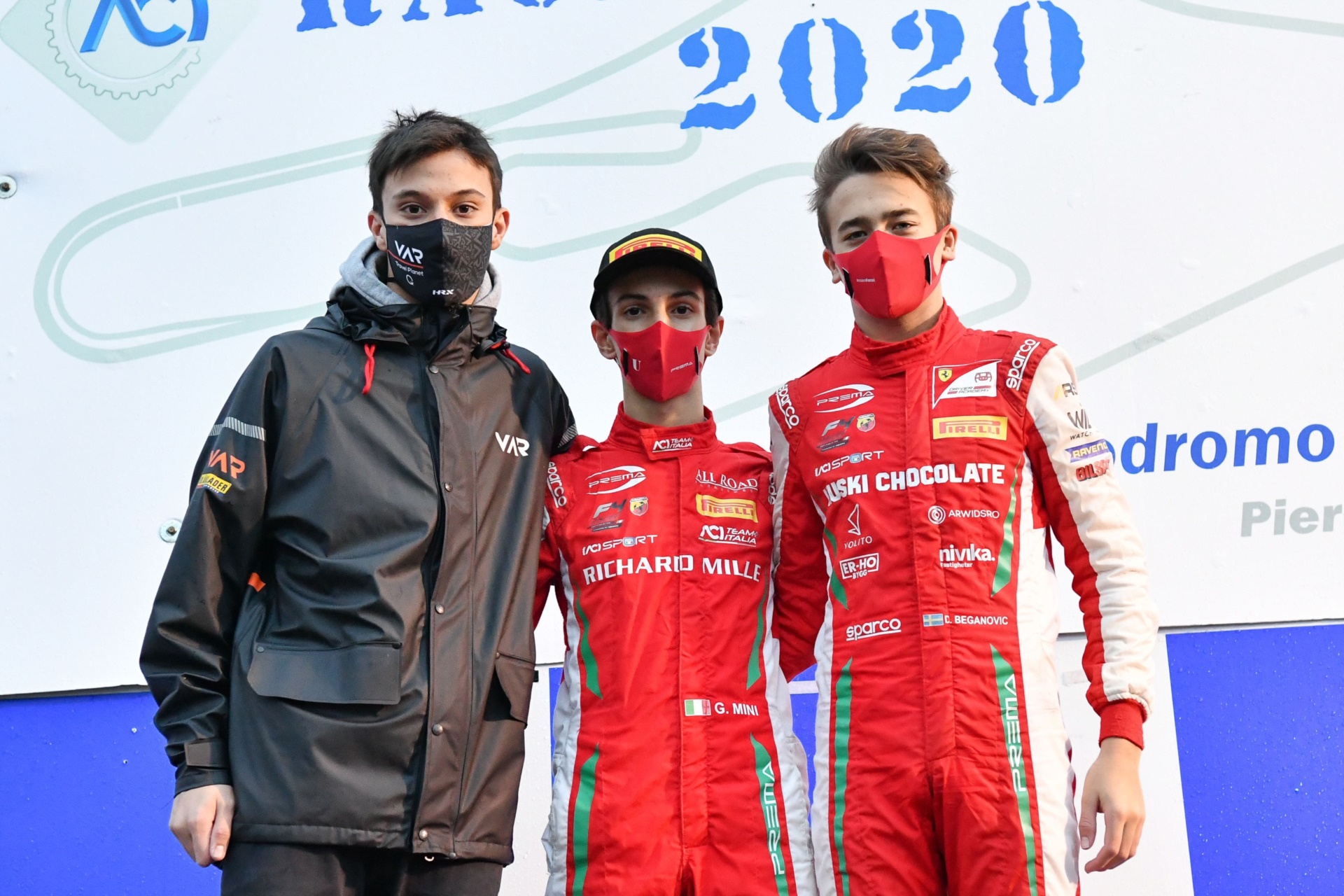 Edgar passes Bearman and the ranking sees Bortoleto, Edgar, Bearman, Mině, Smal and Ugran.

Edgar attacks Bortoleto and passes him, while Mině approaches in third position.

In the meantime, Francesco Pizzi climbs to eleventh position from the fourteenth of the start, but unfortunately shortly after goes off track and so the safety car esnters and regroups the drivers.

Great battle behind Edgar between Bortoleto, Smal, Mině, Crawford and Bearman. But Smal and Mině touch and spin with the Italian who loses many positions.

So with Edgar always first, the following positions see Jak Crawford, Bortoleto, Bearman, Duerksen and Ugran.

But the red flag for an accident by Pietro Armanni (BVM Racing) blocks the race before the Mině-Smal contact, so the podium sees Edgar first, Smal second and Mině third.