The first F4 championship in the world and still the most attended today is certainly the Italian F4 Championship powered by Abarth. Also this year, despite the serious difficulties created by the pandemic, the Italian F4 saw extraordinary participation of drivers from all over the world. Starting with 22 drivers in the first race of August in Misano, the 2020 F4 has grown steadily and has often exceeded 30 participants, with even the last two championship races, Imola and Monza, with 34 and 33 drivers verified respectively.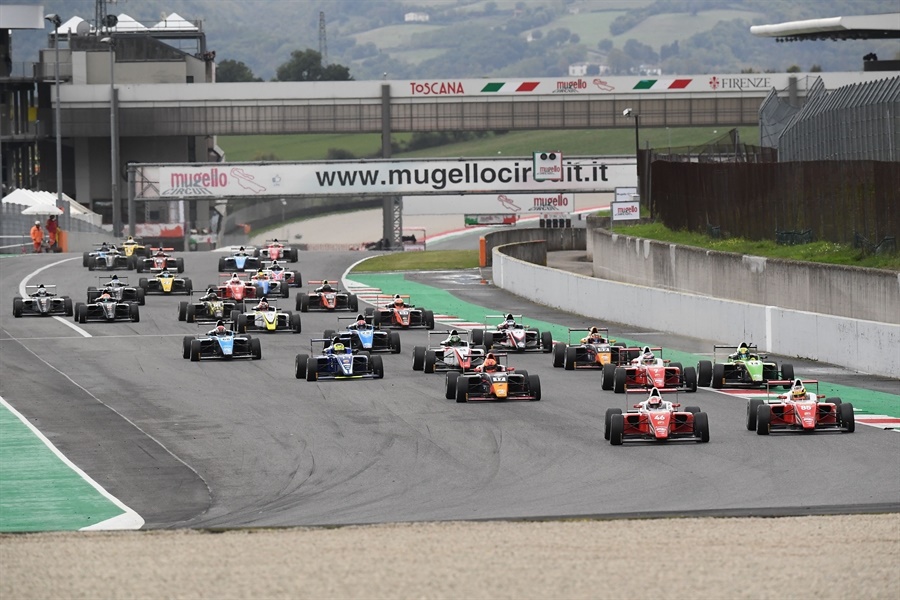 All this makes us think for an extraordinary 2021 championship in terms of registered drivers and, among other things, the hope of definitively overcoming the limitations created by the pandemic.

The 2021 calendar has therefore been confirmed, which will again see 7 appointments, with 3 races for each weekend.

May 16 Paul Ricard (FRA)

June 6 Misano

June 20 Vallelunga

25 July Imola

12 September RedBullRing (AUT)

10 October Mugello

October 31 Monza

As usual, some races on the calendar will take place concurrently with the races of the Formula Regional Championship, which from next year will evolve into the Formula Regional European Championship by Alpine - certified by FIA, organized and promoted by ACI Sport. These races will be Imola, Red Bull Ring, Mugello and Monza.