The eighth season of the Italian F4 Championship Powered Abarth certified by Fia has officially started with the first session of free practice on the French track of Paul Ricard. The British Oliver Berman by Van Amersfort Racing has been the fastest during the timed practices, indeed he has stopped the stopwatches in 2'03''492, 477 thousandths less respect the German Tim Tramnitz (US Racing) and the French Sami Meguetounifi (R-ACE GP) who has ended his best lap in 2'04''010.
On a long track as the one of Le Castellet, which is 5.822 meters long, 27 are the drivers enclosed in less than 2 seconds. So, it is expected to be a battled weekend.
The information of the first session of free practice shows that in the first 10 positions, the drivers are enclosed in less than 1 second one to the other.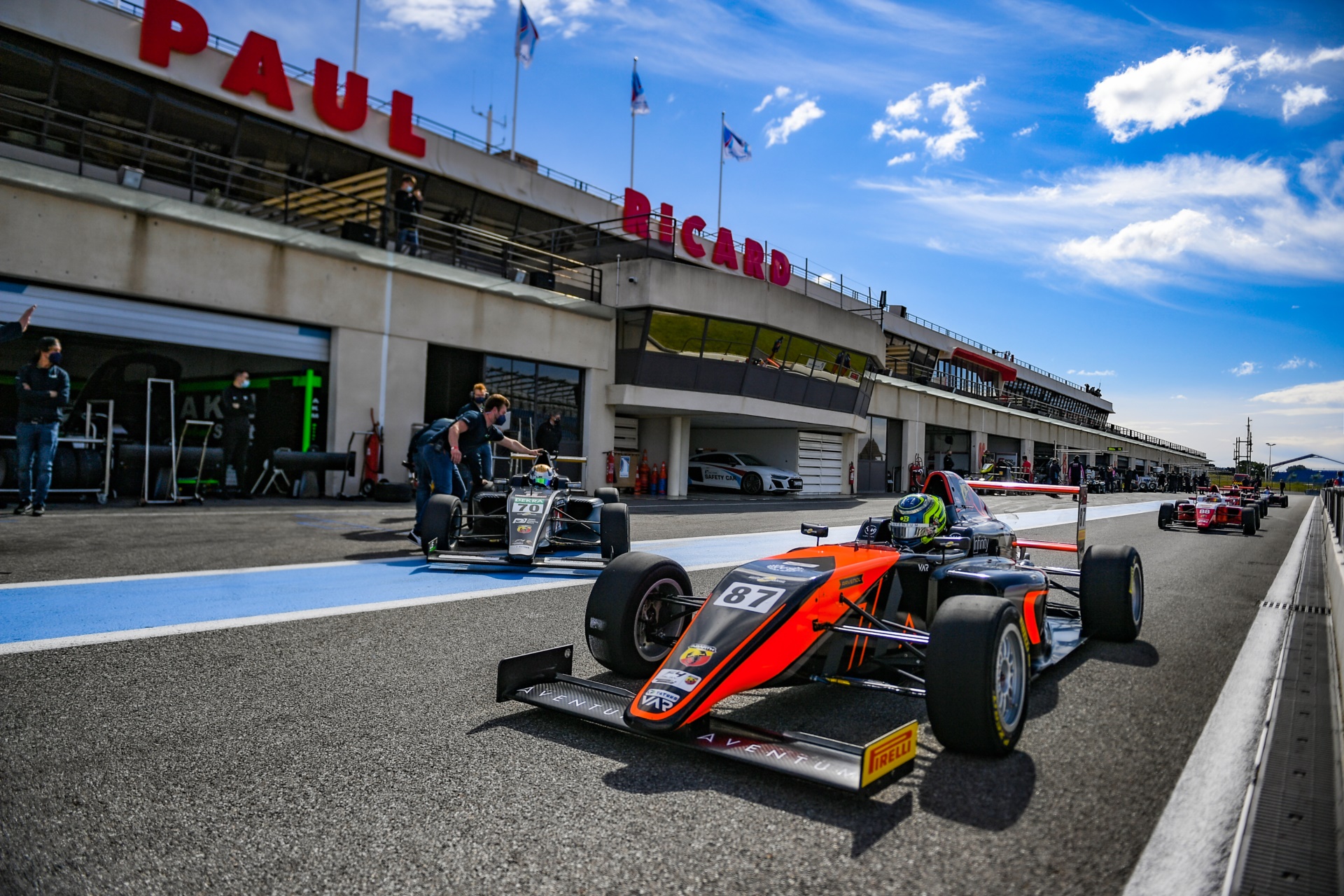 Behind the first three, there is Nikita Bedrin (Van Amersfoort Racing) and the two drivers by US Racing Luke Browing and Vlad Lomko. Seventh time for Kirill Smal (Prema Powerteam) 8 tenth of a second from the leader Bearman. The French Victor Bernier (R-ACE GP), Joshua Dufek (Van Amersfoort Racing) and the first Italian on track Leonardo Fornaroli (Iron Lynx) close the top ten.
Among the rookies the first time is the one by Lorenzo Patrese (AKM Motorsport) who closes with the nineteenth absolute time 1.4 seconds from Bearman, 4 hundredths of a second behind the Paduan driver there is Maya Weug who scores the second time among the rookies. The Belgian by Ferrari Driver Academy, with the Tatuus of Iron Lynxs has put behind her back Francesco Braschi (Jenzer Motorsport), her teammate Pietro Armanni and the Swiss of BVM Racing Eron Rexhepi. The first 5 rookies are enclosed in less than 3 tenths of a second.
The second session of free practice will start at 2.08 p.m.