Everyone has improved during the second session of free practice on the track of Paul Ricard and the gap among the 37 drivers of the Italian F.4 Championship Powered by Abarth Certified by FIA has decreased. The German by US Racing, Tim Tramnitz has been the fastest on the 5,822 km of the French track, closing his best lap inn 2'02''751 having an average of 170,7 km/h. Behind him, a great performance for Nikita Bedrin (Van Amersfoort Racing) who closed just 127 thousandths of a second from the German and who also took the first position among the rookies. Two tenths of a second behind the leader there is Oliver Bearman who confirms the great performance shown during the first session of free practice.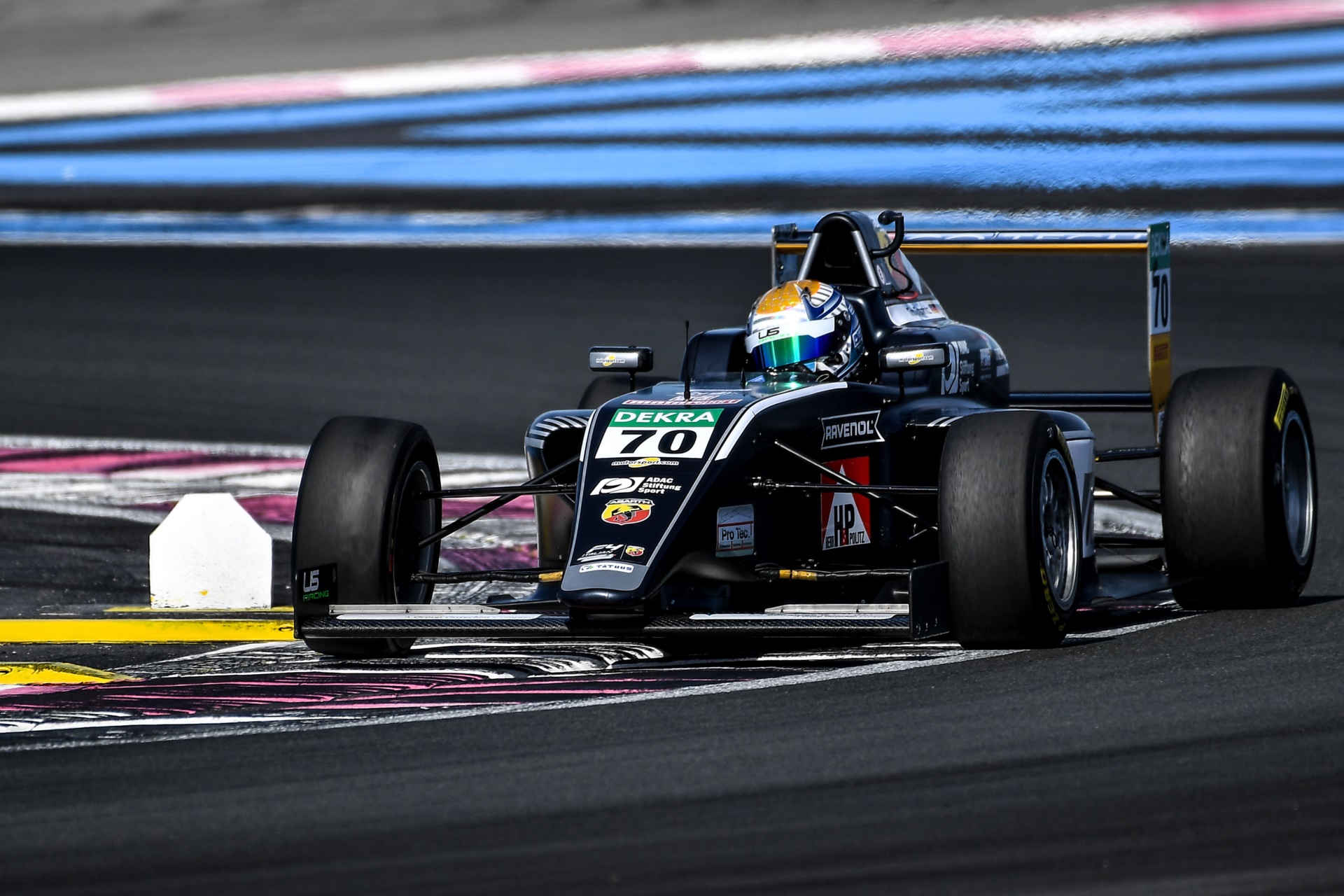 After the second session of Free practice the competitiveness of the championship has been confirmed by the fact that 11 drivers are enclosed in 1 second and the first 30 in 1 second and 790. The minimal gaps leave open all the possibilities for the qualification of tomorrow morning with the unknown variable of the weather which increases the level of uncertainty. Behind the first three Luke Browning and Vlad Lomko close the top 5, in which three single-seaters by US Racing have put themselves on display. Sixth the Russian Kirill Smal (Prema Powerteam) followed by Joshua Dufek (Van Amersfoort Racing), Sebastian Montoya (Prema Powerteam), Victor Bernier (R-ACE GP) and Joshua Durksen (BWT Muecke Motorsport). Excellent eleventh time, 9 tenths of a second behind the leader, for Hamda Al Qubaisi (Prema Powerteam), while Maya Weug (Iron Lynx) is 23rd and 6th among the rookies.
In the rookie leaderboard Nikita Bedrin has widely gained the leadership in front of Conrad Laursen (Prema Powerteam) and Francesco Braschi (Jenzer Motorsport), fifteenth in the absolute classification and first among the Italians at the start.
The appointment with the first qualifications of the season is scheduled for tomorrow morning at 9.00am.