Fittipaldi sets best lap times of the two qualifying sessions, but is penalized in the first and Vesti thanks for the unexpected pole
12/05/2018 – On Circuit Paul Ricard with dry track (humidity 75%, 15°C air temperature and 21°C the one of the asphalt at the beginning of session 1 at 9:00), Enzo Fittipaldi is amazingly fast in both qualifying sessions, but lacks in attention when he does not respect yellow flags of virtual safety car. He is so penalized with cancellation of his best time (2'05.711) and positioned in 7° place thanks to his second best lap time. Frederik Vesti, the Danish driver for the first time at Paul Ricard and with no tests done by his team (Van Amersfoort Racing) before this ACI Racing Weekend, has immediately been fast from Friday free sessions and today he was already second after Fittipaldi in qualifying 1. He finally conquers pole position of race 1. Second on the grid will be Gianluca Petecof (Prema Theodore Racing), 0"086 behind Vesti, third is Olli Caldwell (Prema Theodore Racing), while first two rows of the grid are closed by Jack Doohan (Prema Theodore Racing). Still a little bit behind, compared to his best performances, Leonardo Lorandi (Bhai Tech Racing) who is "only" fifth, 0.561 from Vesti.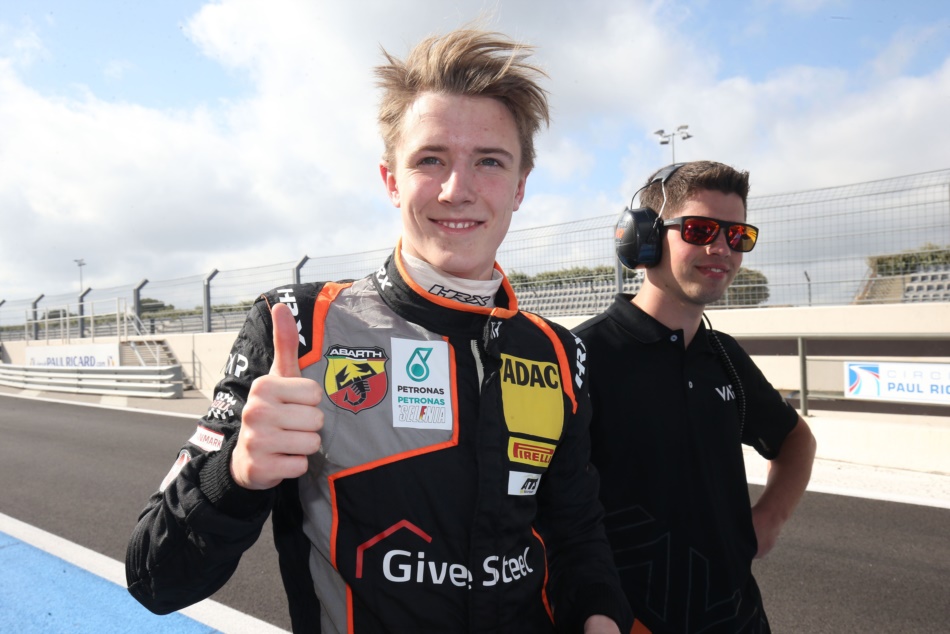 Complete starting grid and best times are visible at the link: http://www.acisport.it/public/2018/pdf/F4/2018_1343Le_Castellet//Prove_ufficiali_1_00_10_02_99_q1a_all_1_join.pdf

In the second qualifying session it is once more Enzo Fittipaldi to set an amazing best lap time, actually going below 2'05.000. But almost all drivers have improved best lap times in session 2 when grip was improving, so behind the Brasilian is a pretty close Olli Caldwell, at 0.120, while third and fourth are respectively poleman of race 1, Frederik Vesti (2'05.137), and Leonardo Lonardi (2'05.245). Complete starting grip and times can be seen at the following link: http://www.acisport.it/public/2018/pdf/F4/2018_1343Le_Castellet//Prove_ufficiali_2_00_10_02_99_q2a_all_0_join.pdf, and is valid except for possible penalties to the drivers in race 1.

Starting grid of race 3 is determined by second best lap times of each driver between qualifying sessions 1 and 2.