As of today, entry list for the third appointment of the 2018 Italian F4 Championship Powered by Abarth counts 34 drivers
29/05/2018 – 31 drivers at the first appointment 2018 in Adria, 33 at Paul Ricard and 34 registered at Monza circuit, second race on a 2018 F1 track after the French one; the Italian F4 Championship 2018 continues to be an International success as for number of competitors. Comparison to 2017 racing weekend in Monza is unfair, as the 19 drivers competed in the seventh and last race of the Championship, but still, last year third race in the Roman track of Vallelunga showed 7 drivers less than the 34 of this year entry list in Monza.
Rookies are 19 out of 34 registered drivers, showing a constant renewal of young talents from year to year, in a Championship that attracts pilots from all over the world.
The ACI Racing weekend in Monza will be open (free entry) for all who will want to follow the competitions of the F4, the Campionato Italiano Sport Prototipi, Posche Carrera Cup Italia and F.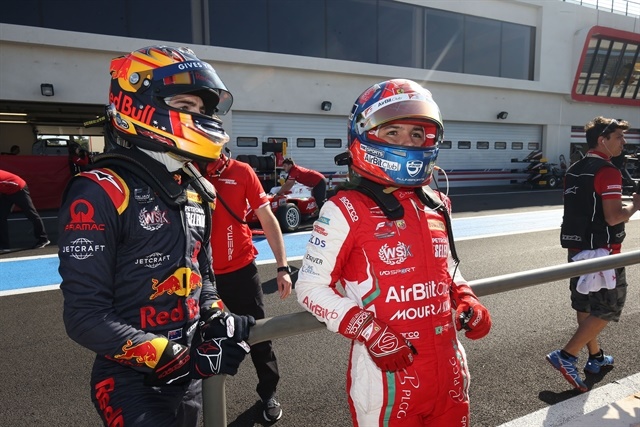 2000 Italian Trophy.

In the general standings it is Enzo Fittipaldi (Prema Theodore Racing) to be first with 93 points, while Leonardo Lorandi (Bhai Tech Racing) is second with 81 points. Third is the protagonist of the last racing weekend in France, Frederik Vesti (Van Amersfoort Racing), who has 68 points without having participated to first appointment in Adria.
In general standings of Rookie Trophy Gianluca Petecof (Prema Theodore Racing) is more and more in advantage with 135 points, followed by the only driver at the moment who seems to be a possible threat, Petr Ptacek (Bhai Tech Racing), with 135 points. Third is Marzio Moretti (BVM Racing) with 54 points.