The Brazilian is just 0.036 ahead of rookie Ptacek in Q1, while in Q2 he has no rivals. His also pole of race 3

16/06/2018 – Enzo Fittipaldi (Prema Theodore Racing) has a different expression on his face here in kisan, more serious and concentrated, smiles a little less, he knows he cannot miss this appointment. First results are excellent with best times for Q1 (1'35.073) and Q2 (1'34.735), and also second best between the two sessions for pole in race 3 (1'34.881).
Great Rookies are first and second in the Trophy, with the leader Petr Ptacek (Bhai Tech Racing) in pole of Q1 until a few moments before the end of the session, and finally 2° (1'35.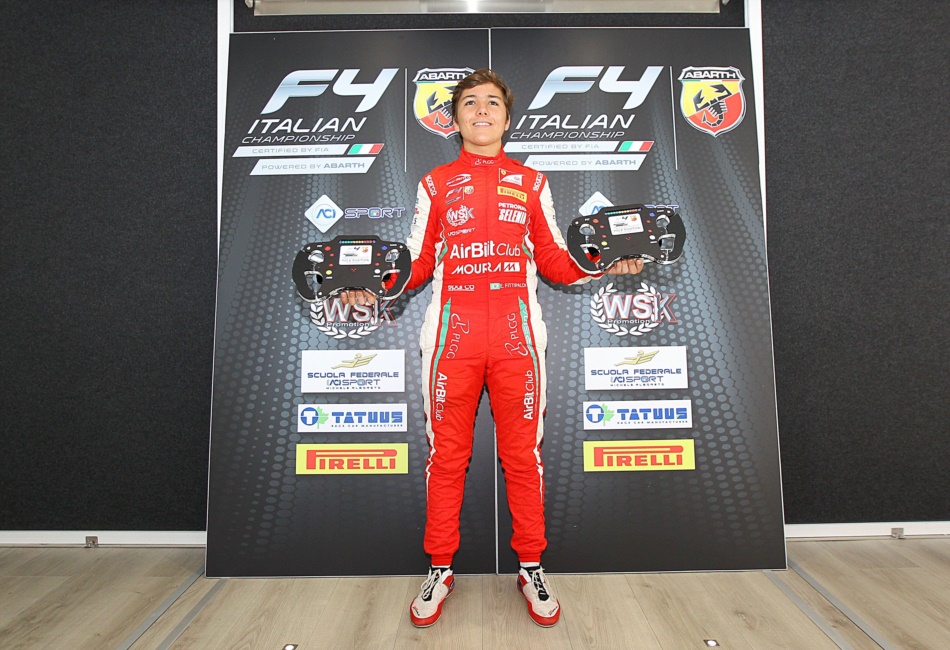 109), followed by his direct competitor in the Rookie Trophy, Gianluca Petecof (Prema Theodore Racing), who has set third best time with 1'35.215. They are respectively 4° and 3° in Q2 and in the second best time of the two sessions. Some difficulties for Leonardo Lorandi (Bhai Tech Racing) in Q1 with only 7° position, but good 2° in Q2 and Q3.

Complete results of Q1 and Q2 on: http://www.acisport.it/it/F4/calendario-e-risultati/2018/1344/misano/elenco-iscritti-tabella-tempi-e-distanze-mappe-cartine-risultati-orari-chiusura-strade-percorso-programma-e-classifiche-ufficiali

Program
Saturday June 16
Qualifying 1: 10.10 – 10.25 / Qualifying 2: 10.35 – 10.50
Race 1: 17.10 (28' + 1 lap)
Sunday June 17
Race 2: 9.00 (28' + 1 lap)
Race 3: 17.10 (28' + 1 lap)