With great results at recent testing in this same track, Jenzer Motorsport confirms in FP2 great performances of its drivers

FP2: Gregoire Saucy (1'45.573), Federico Malvestiti (1'45.881) and Giorgio Carrara (1'46.196), all of team Jenzer Motorsport, are the fastest three of FP2. Behind them, Enzo Fittipaldi (Prema Theodore Racing) (1'46.300), William Alatalo (Muecke Motorsport) (1'46.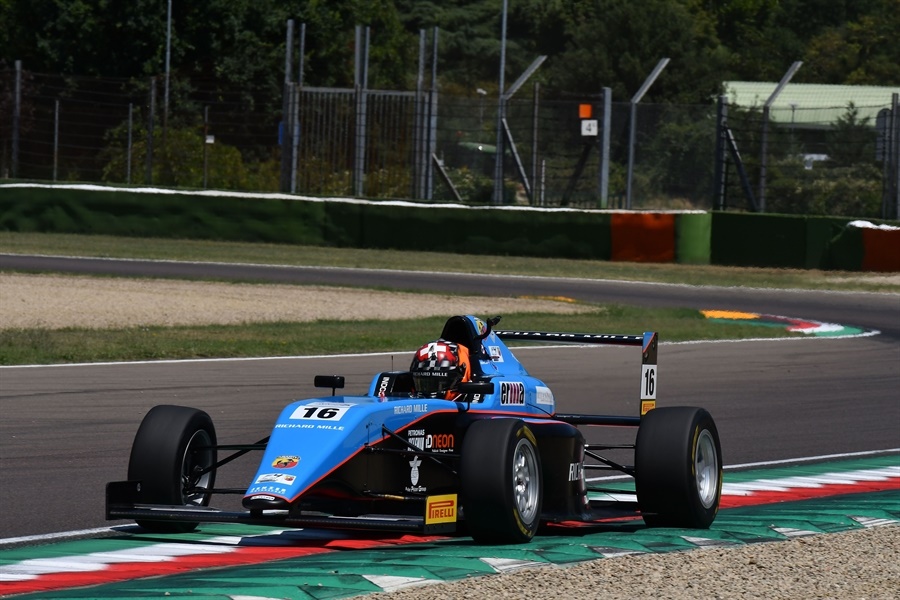 313) and Petr Ptacek (Bhai Tech Racing) (1'46.313).

Second Free Practice has though been partially influenced by red flag due to cars n7 (Axel Gnos of AS Motorsport) and n81 (Fabio Venditti of Corbetta Competizioni) almost ten minutes before the end of the session. This has caused an anticipated stop of the drivers just a few laps after they had changed used tyres with new ones to test best setup and driving performance, preparing for the two qualifying sessions starting tomorrow at 9:35.

Program

Saturday July 28
9.35 – 9:50 First qualifying session
10:00 – 10:15 Second qualifying session
15:00 Race 1 (28' + 1 giro)

Sunday July 29
9:50 Race 2 (28' + 1 lap)
15:10 Race 3 (28' + 1 lap)

All 3 races live on Sportitalia television and live streaming on Facebook (https://www.facebook.com/italianf4championship/)

Details and standings on www.acisport.it/it/F4/home.