On the Autodromo Piero Taruffi of Vallelunga 24 drivers will challenge each other in the final part of a successful 2018 Championship

12/09/2018 – Even though we are at the last phases of the Italian F4 Championship Powered by Abarth 2018, the general standings are still not defined and the battle for the first positions completely open.To confirm this, up to 24 drivers have registered for the second last appointment of the season. Among these, a newcomer, the Swedish Rookie driver Daniel Vebster, year 2002, that will be racing with Cram Motorsport.

The Roman circuit, that last year saw the only success, in race 1, of the driver from Guatemala, Ian Rodriguez, racing with DRZ Benelli, is ready to host in the weekend the ACI Racing Weekend, when the F4 competition, with 2 official qualifying sessions and 3 races, will take place between Saturday and Sunday 28 and 29 of September.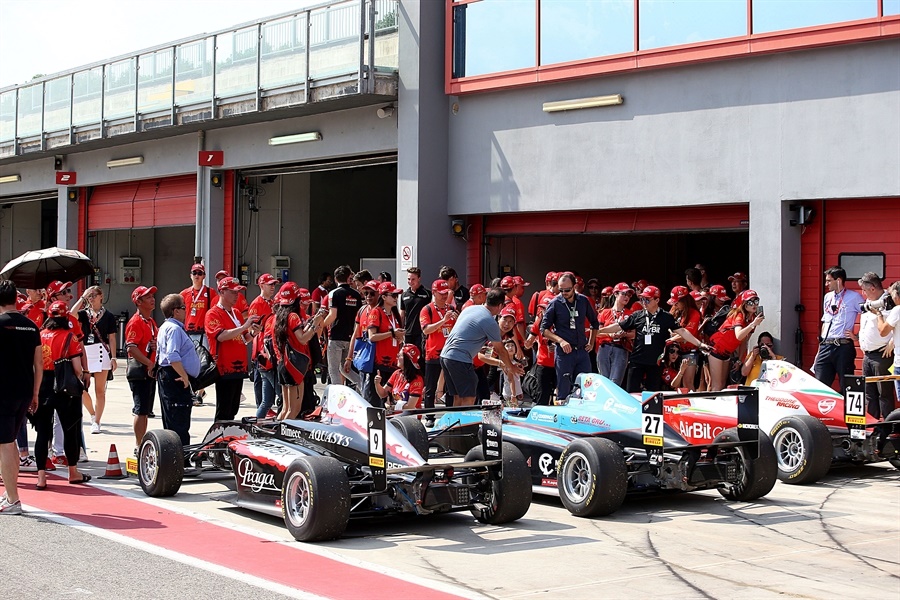 After the Summer stop, with the last appointment raced in Imola the 28th and 29th of July, general classification sees Leonardo Lorandi (Bhai Tech Racing), who, after the two wins and a fourth place in Imola, has regained first position in the Championship, with 239 points, taking leadership from Brasilian Enzo Fittipaldi (Prema Theodore Racing), at 223. Third the English Olli Caldwell with 153 points, fourth the Italian Federico Malvestiti with 136 points, fifth the first of the Rookies, driver of Czech Replublic, Petr Ptacek at 129 points, and sixth another Rookie, Gianluca Petecof, with 90 points, damaged by a stop (Monza) due to injury in private tests.

In the Rookie Trophy, third is Niklas Krutten, German driver of BWT Muecke Motorsport, quite far back, with 29 points.
Among the teams, first is Prema Theodore Racing with 418 points, followed by Bhai Tech Racing at 368 and Jenzer Motorsport at 280.

Details and standings on www.acisport.it/it/F4/home.