At Vallelunga Piero Taruffi autodrome the new single seater has been presented: Tatuus chassis with extremely high safety standards and Alfa Romeo 270 HP engine

The new motorsport jewel by Tatuus has been today presented at the Vallelunga Piero Taruffi autodrome to the F4 teams participating to the Italian F4 Championship Powered by Abarth.

Chassis is the Tatuus F.3 T-318 Monocoque in carbon composite FIA F.3 homologated. Safety Standards are based on F1 concept and in fact equipped with Halo system, though in steel FIA homologated. Car has important dimensions and is today able to host drivers up to 1.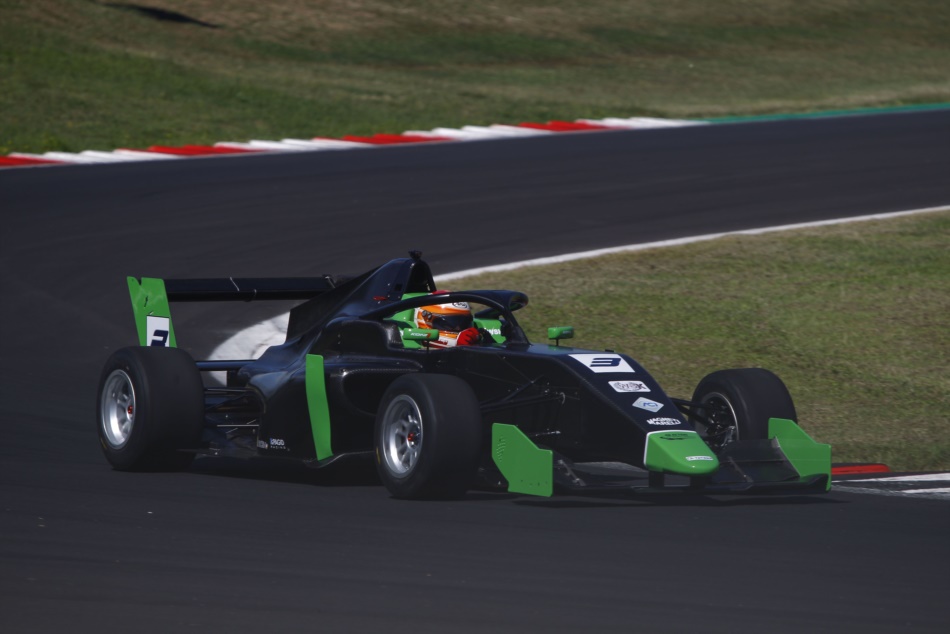 90 meters high. Brake system is Brembo, dampers KONI 2 way and springs Eibach. Belts are Sabelt.

Engine is the Alfa Romeo 1750 cc Tbi, 270 HP at 6000 rpm, tuned by Autotecnica Motori ATM AR-F3R, with electronics ECU Magneti Marelli and transmission Sadev SL.R 82 six speed gearbox LSD.
Tyres will be defined by mid of October.

The new single seater will run starting 2019 in the new Championship that will accommodate mainly drivers coming from F4, and for such reason its calendar will copy in many appointments the one of the Italian F4 Championship Powered by Abarth. Racing weekends will be held half in Italy and half outside Italy in European circuits.
Details and classifications on www.acisport.it/it/F4/home.