Caldwell is the fastest in the two qualifying sessions, with Ptacek, Fittipaldi and Lorandi immediately behind

Olli Cladwell (Prema Theodore Racing) sets best lap times in the 2 qualifying sessions at Vallelunga (1'32.904 and 1'32.521), and also best second time of two sessions (1'32.562).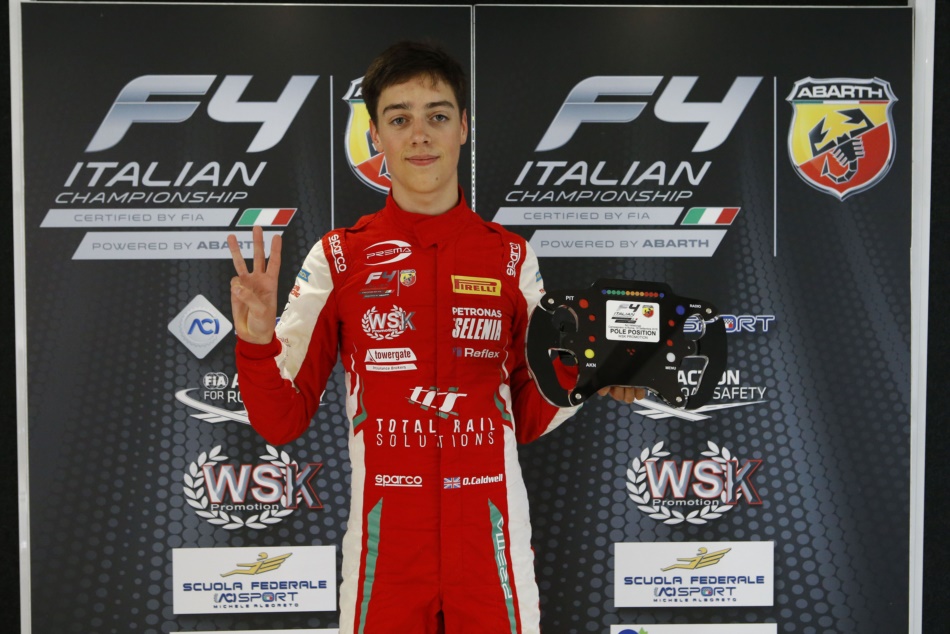 The British driver will so start in pole in all 3 races at Vallelunga. Behind him in QP1 Enzo Fittipaldi (Prema Theodore Racing), Petr Ptacek (Bhai Tech Racing) and Leonardo Lorandi (Bhai Tech Racing), while in QP2 Fittipaldi and Ptacek simply swap positions.

Excellent also performance by Alessandro Famularo, Bhai Tech Racing, at his best performance this year, fifth in QP1 and sixth in QP2, since a few months trained by nothing less than great champion Juan Pablo Montoya.

Details and classifications on www.acisport.it/it/F4/home.