Success of the Italian F4 Championship Powered by Abarth is once more evident with the confirmation of 13 teams and more than 30 drivers to the 2019 season. ACI Sport Federation and WSK Promotion are defining a maximum limit to the number of cars participating to the F4 championship this year, set in 34/36.

Below the list of teams confirmed for the 2019 season, with the participation not only from Italy, but also Germany, the Netherlands and Switzerland:

Antonelli Motorsport (I)
Bhaitech Racing (I)
BVM Racing (I)
Cram Motorsport (I)
DR Formula by RP Motorsport (I)
DRZ Benelli (I)
Jenzer Motorsport (CH)
Muecke Motorsport (D)
Prema Theodore Racing (I)
Scuderia DF Racing by Corbetta (I)
Technorace (I)
US Racing (D)
Van Amersfoort Racing (NL)

To review all the full news commentaries of the season just connect to the official Facebook profile https://www.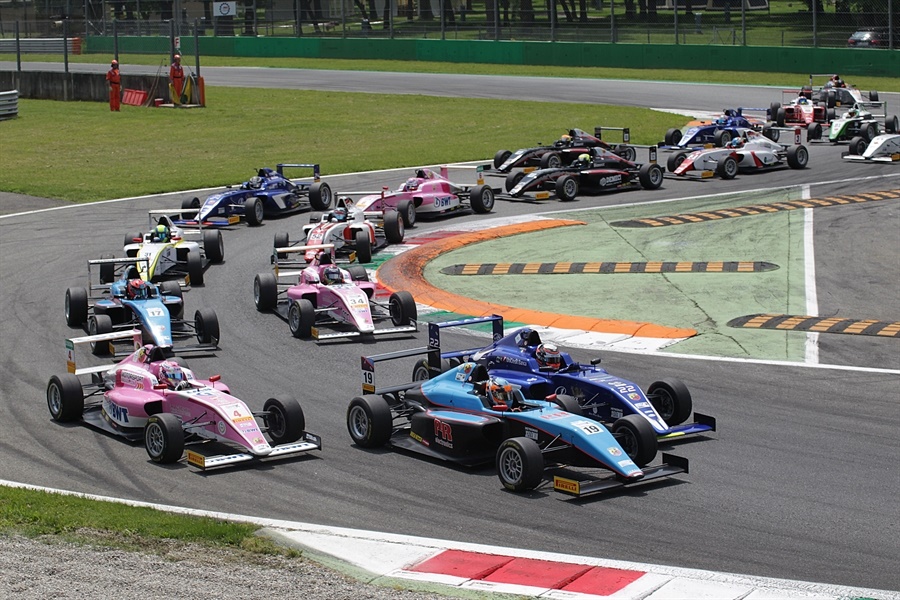 facebook.com/italianf4championship/ and access the VIDEO section. For all information and classifies on season 2018 and calendar of 2019 season simply connect to www.acisport.it/it/F4/home.