On a track that gradually rubbers in, after yesterday's rain, the two sessions of the F4 see net improvements in lap times from the first to the second, with the America Jak Crawford (Van Amersfoort Racing) winning race 1 pole with 1: 44.410, in front of Gabriele Miný, leader of the championship with Prema, who stopd the watch in 1: 44.470.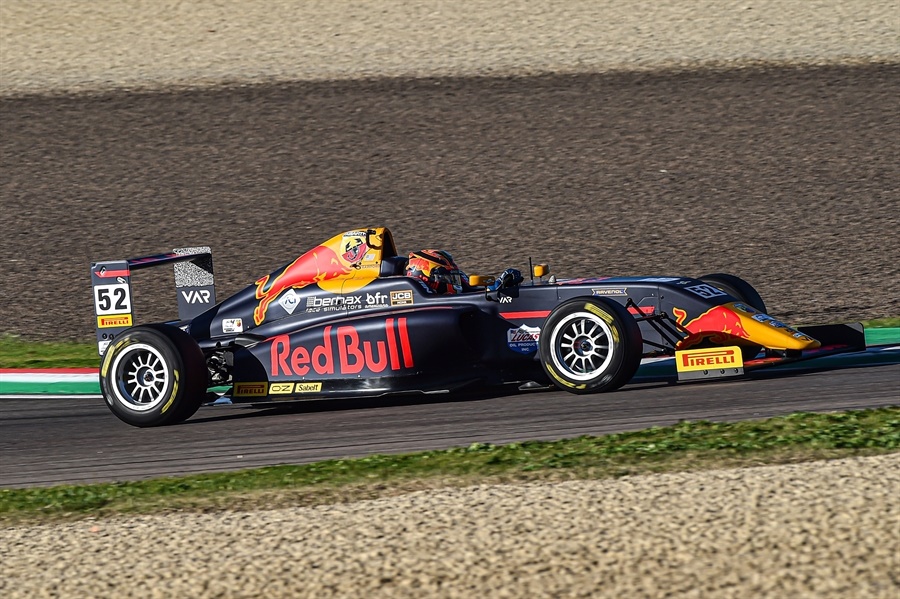 Teammate Dino Beganovic follows with 1: 44.517, then an excellent Leonardo Fornaroli (Iron Lynx) in constant growth in performance race after race, Pietro Delli Guanti (BVM Racing), and Oliver Bearman (US Racing).

In the second session, Miný maintains the first position for most of the round, but in the very end, an excellent Beganovic conquers pole, followed by the Sicilian at just 19 thousandths, then more detached Oliver Bearman, Crawford, Smal, Fornaroli and Montoya.

The best second time is finally by Miný who, after the two second places very close to the polemen of the two sessions, also manages to conquer a pole, the one of race 3.