A second-generation racer and a member of the Abu Dhabi Racing programme, Hamda is the daughter of Endurance racer Khaled Al Qubaisi and the younger sibling of fellow single-seater driver Amna Al Qubaisi. Having started her professional career in 2019, she experienced her maiden full-time season in 2020, consistently improving her results despite the logistic issues caused by travel restrictions.

Nonetheless, coming from a winning winter in the Formula 4 UAE series, she delivered three top-10 finishes overall and a lot of solid runs over 2020. At the start of this year, she harvested three more wins in the United Arab Emirates, setting the foundations for the main part of the season.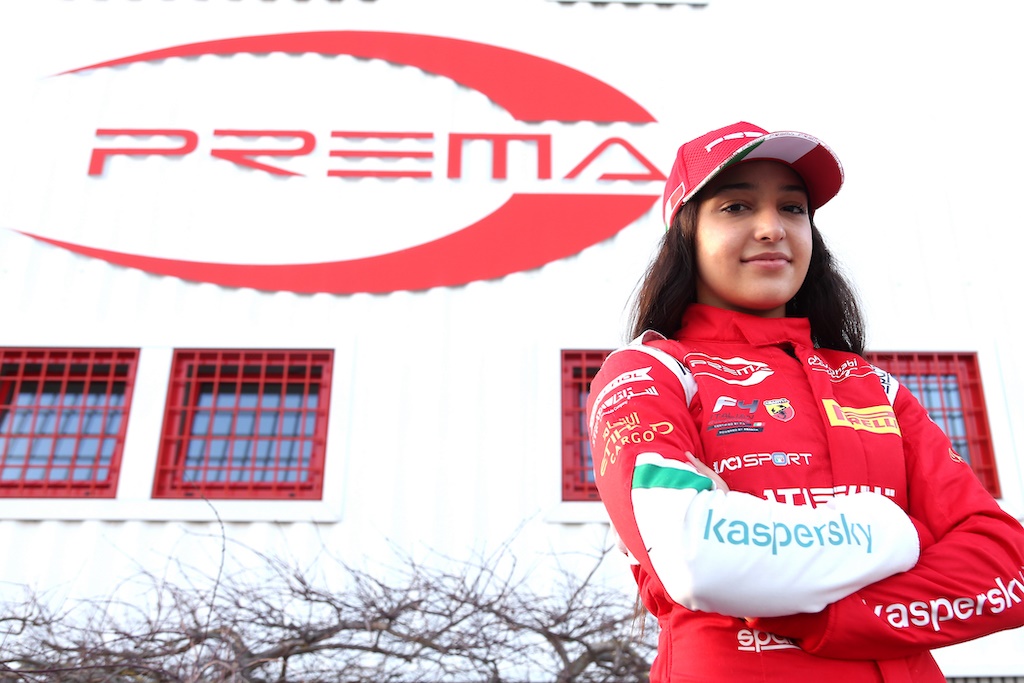 Angelo Rosin - Team Principal
"It is great to welcome Hamda to our team for the 2021 season. We already worked with her in the past and it was a really positive experience. She has a genuine passion for motorsports and her enthusiasm is inspiring and motivating. We cannot wait to see her make more and more progress along the way. She already impressed this season in the UAE Championship and I'm sure she will only improve from there."

Hamda Al Qubaisi
"I'm very excited to join Prema in 2021 for my Formula 4 Italian Championship campaign. I had a great season in the UAE series and look forward to start preparing for the new season in Europe with the team. A big thank you to Abu Dhabi Racing, Strata, Kaspersky and my family for the continuous support!"