Kirill Small is the first winner of the 2021 season of the Italian F.4 Championship Powered by Abarth Certified by FIA. The Russian driver from Prema Powerteam maintained the lead during all the race, managing to take a good gap among his car and the ones of his direct chasers Tim Tramnitz (US Racing) and Oliver Bearman (Van Amersfoort Racing). Conrad Laursen is the winner among the rookies (Prema Powerteam) who, despite some positions lost in the absolute ranking, has been able to confirm his position in front of Bedrin (Van Amersfoort Racing) and Leonardo Bizzotto (BVM Racing) in great growth during the weekend and sixteenth at the finish line.
Uncertain conditions on Paul Ricard where a light rain has made the French track wet. The race director, Alessandro Ferrari, decides for a start under safety car in order to let the drivers take confidence with the track during the first two laps. At the restart the leading positions remain unvaried while the fight inside the top ten has turned on from the very beginning.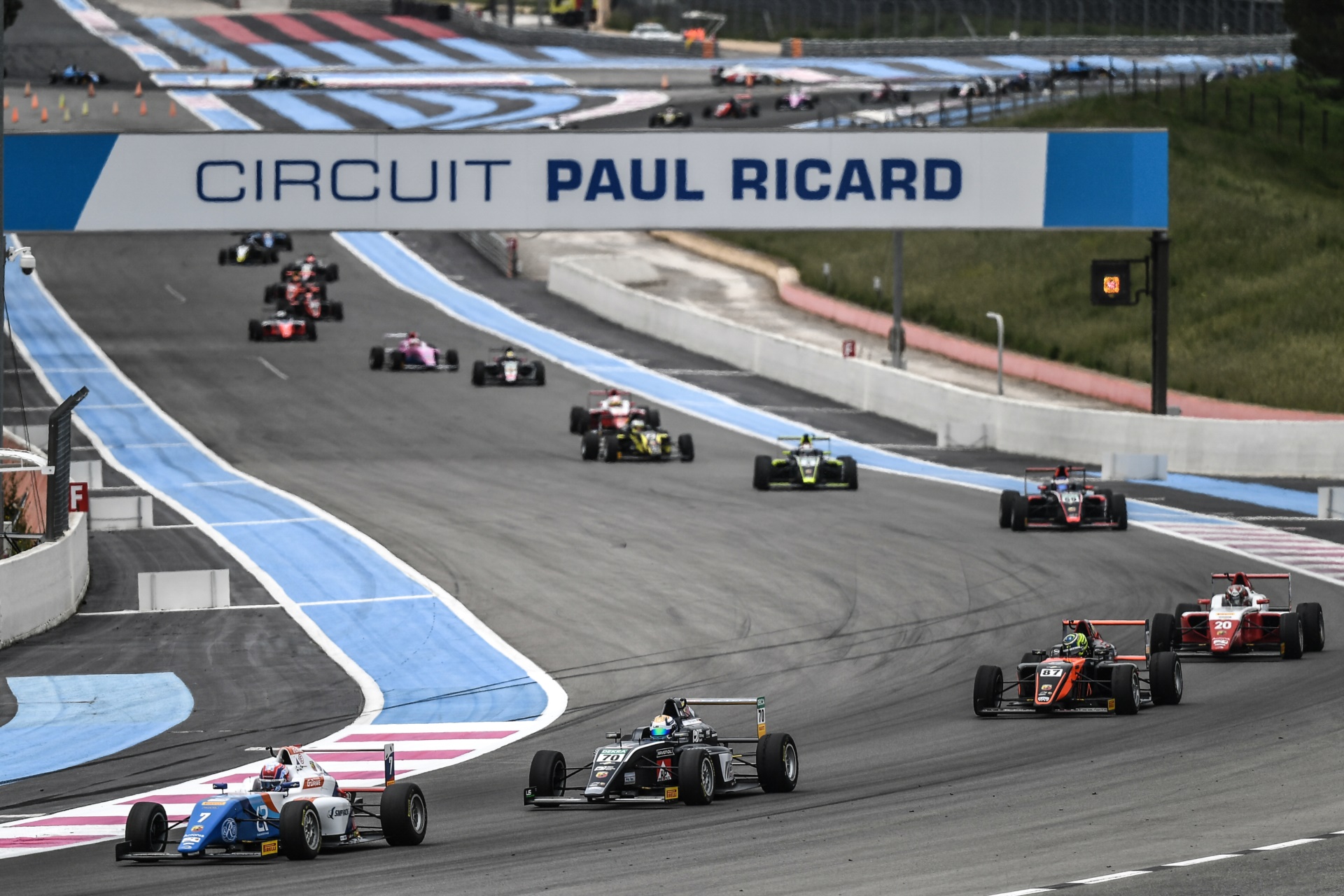 Laursen loses two positions with Vlad Lomko and Sebastian Montoya who have gained the fourth and the fifth positions. Behind them Fornaroli shows off and, after losing some positions, he goes back up to the eighth place. The challenge between Montoya and Lomko takes out the Columbian who has been forced to go back to the box and change the left back wheel. A few seconds from the end Pedro Perino (DR Formula) spins and forces the safety car to go back on track until the chequered flag.
The final standing shows Smal, Tramnitz and Bearman on the podium in front of Victor Bernier (R-ACE GP) who made up from the 9th to the 4th position and was able, during the penultimate lap, to overtake Vlad Lomko. The Frenchman, however, was penalized for a variant cut and relegated to sixth position. Fifth position for Conrad Laursen with Leonardo Fornaroli (Iron Lynx) who got the better of a combative group composed of Joshua Durksen (BWT Muecke Motorsport), Joshua Dufek (Van Amersfoort Racing),Luke Browning (US Racing) and Sami Meguetounif (R-ACE GP). Unlucky race for Francesco Brashi (Jenzer Motorsport) who, while fighting for a place in the top 10, spinned and lost positions sliding until the 20thpositions. Similar situation for Riccardo Patrese (AKM Motorsport) was forced to retire after 7 laps while he was fighting for a position among the first 10.
Tomorrow the start of Race 2 is scheduled at 10.50 am, while Race 3 will start at 4.10pm.